---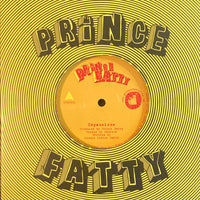 Reggae version of Lonnie Liston Smith's Expansions? Yes please!
Prince Fatty does the honours here bringing his very welcome and expertly executed version of the Lonnie Liston Smith's psychedelic soul classic with Shniece on vocals proclaiming a message of peace and harmony that seems more relevant right now than ever.
As you'd expect with Mr Fatty at the controls there's also a superb dub on the flip which would have felt right at home in that Balearic Dubwise mix I did a few months back when the sun was still shining.
Tracklist
A: "Expansions" (feat Shniece)
B: "Expansions" (dub)