---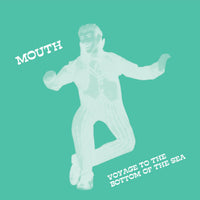 I've featured this one previously on Dubwise Vinyl. Absolutely amazing collection of tracks produced by Bristol's Mouth dating back to the early 80's that beautifully captures a magical mixing pot of styles that takes in post-punk, dub, funk and jazz. Just check the epic 7 minute title track 'Voyage To The Bottom Of The Sea' and you'll see what I mean. Unique and brilliant.
Tracklist
A1 Voyage To The Bottom Of The Sea
A2 Acab (Part 2)
B1 Yahoo!
B2 Take Your Coat Off
B3 Take Your Coat Off (Part 2)
B4 Ooh, Ah Yeah!
B5 Ooh?