---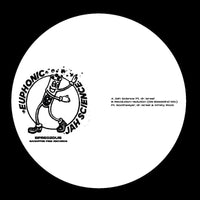 Long lost 90's dubwise gem available on vinyl for the first time.
'Jah Science' sees Brooklyn's Dr Israel delivering some heavyweight roots vibes with a nod to both dub poetry and hip hop before developing into some full on dubby breakbeat madness in the second half of the track.
Also comes with the added bonus of the dubbed out jazzy hip hop of 'Revolution-Solution' on the flip.
Absolute killer.
Tracklist:
A - Jah Science Ft. dr. Israel
B - Revolution-Solution (OG BassMind Mix) Ft. Soothsayer, dr. Israel & Kirsty Rock