---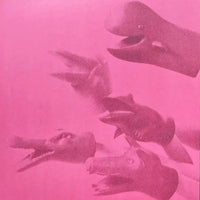 Very pleased to be able to offer copies of this latest 12" EP from Bristol's O$VMV$M who did the production on both those two amazing Rider Shafique 7"s that I recently had in stock.
A beautiful and varied collection six deep, dark and dubwise cuts that range from the cold wave post-punk influenced opener 'B Forest' to the beautifully fragile yet supremely weighty intergalactic dancehall of closer 'Follow.'
Another great record from these guys that pushes the dub informed Bristol sound in all sorts of interesting new directions.
1. B Forest
2. Diablo
3. Abbey
4. Beach Road
5. Digital
6. Follow